SUFI RETREAT 
🔘

With Sheikh Burhanuddin Herrmann

🔘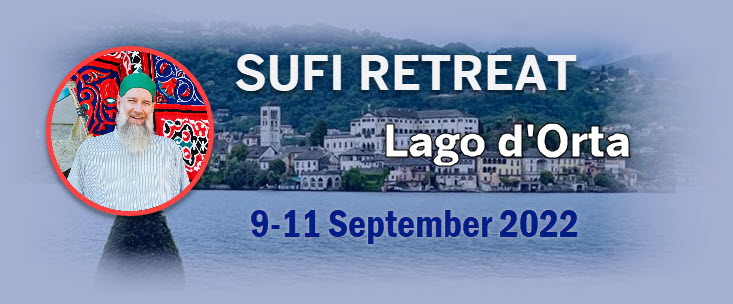 Right after summer, this is the occasion to gather around our Sheikh and explore together the depths through singing meditations, and the wisdom of the Sufi Way.
The retreat will kick off on Friday evening at dinner and ends on Sunday afternoon.
The event will take place in the Centro di Spiritualità Maria Candida, in Armeno, Italy. The center is a beautiful and spacious building surrounded by greenery within a well-kept park, in the region of Lake Orta.  There is parking and WIFI complimentary.
⚠️ Due to high demand, we only have a limited allotment of rooms booked with the venue, rooms will be allocated on a first arrived first-served basis, so please note that if you want to participate you will need to confirm your participation before the 23rd of August 2022. ‼️
For more information on how to book and confirm your participation, please contact us here.
We look forward to seeing you there!
To stay tuned follow us on our social media channels: